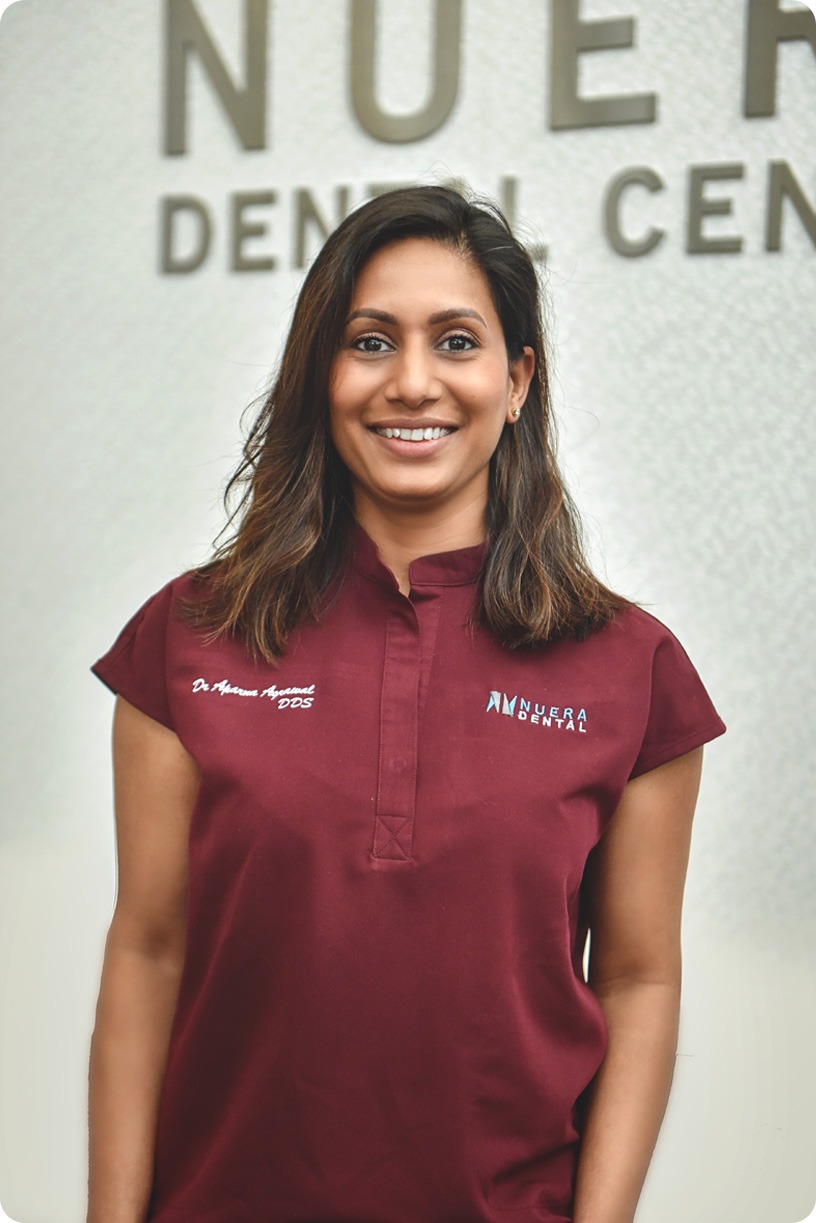 Meet Dr. Aparna Agrawal
Dr. Aparna Agrawal graduated from Dalhousie University in Halifax, Nova Scotia, with a Doctorate in Dental Surgery (DDS) degree. As a general dentist, Dr Agrawal enjoys practicing all aspects of dentistry, taking great pride in patient-centric dental care, with a particular focus on preventive dentistry. Dr. Agrawal believes that all patient needs are unique, and she works hard to personalize treatment plans that help each patient achieve their desired goals. Dr. Agrawal wants each of her patients to be treated like family, and that means taking time to explain all options and educating them so that they are in control of their oral health and are able to make an informed decision.
Dr. Agrawal is an active member of Canadian Dental Association, Alberta Dental Association and College, American Academy of Clear Aligners, American Academy of Cosmetic Dentistry and Biomimetic and Advanced Adhesive Restorative Design Institute. She continues to keep abreast with all the recent advancements and technological developments in the field of dentistry by participating in continuing education programs in Canada and around the globe.
Dr. Agrawal is passionate about giving back to the community and is an active volunteer at CUPS One World and Sharing Smiles.
When not practicing dentistry, Dr. Agrawal enjoys spending time with her husband, daughter, and dog. She is also an avid reader and enjoys biking and travelling.
Dr. Agrawal looks forward to meeting you soon!
Dr. Aparna Agrawal looks forward to hearing from you soon! Call Nuera Dental Center
at (403) 228 - 3088 to set up an emergency dental appointment today!